Holy crap! Just last night I sat Asa down in his crib and this happen: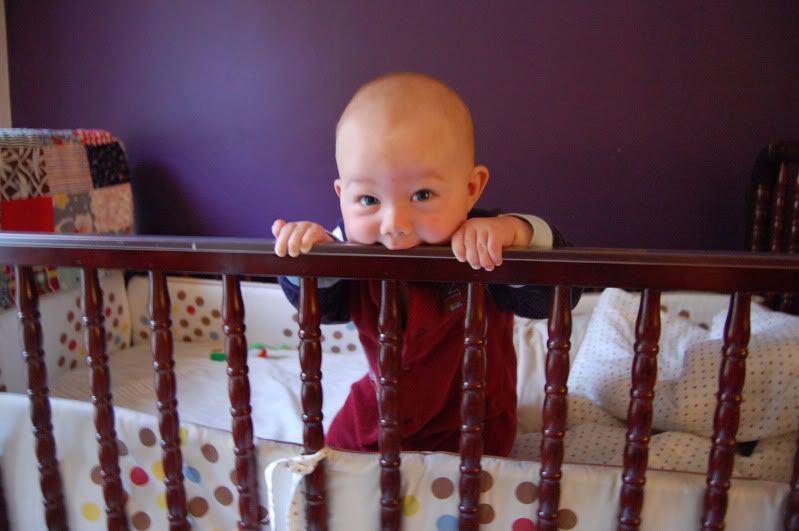 This was shocking, to say the least. Asa has loved being "stood up" on his feet for a while now, but it's always me doing the pulling. As of last night, around 7pm, he will do it himself, thank you very much. 
It's like I blinked and he's mobile. He shimmies on his tummy now, comando style. He sits up sometimes, but usually ends up folded over his legs, trying to suck his toes. Once or twice now I have put him down, turned around for something, and turned back only to find him across the room sucking on my sandal. Kid is quick, thats for sure.
And now with the pulling up - cruising and walking can't be too far behind. This is a whole new ballgame and I have a feeling I am in for some long innings chasing after this one. Here we go...