Asa found the broom the other day and it now far surpasses all other toys.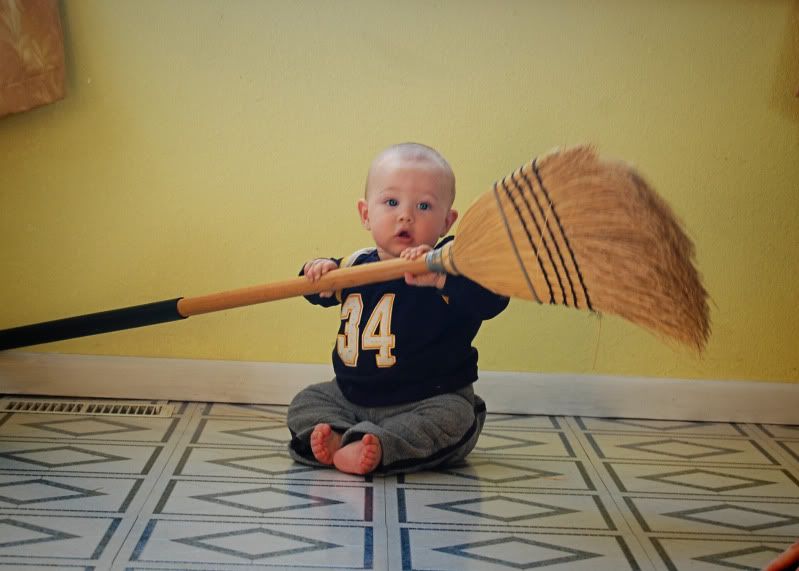 All the baubles and gadgets in the world pale in comparison to the almighty broom.

And don't even think about taking it away from him. The world may very well end in that moment. At least, it seems as though it feels that way for him.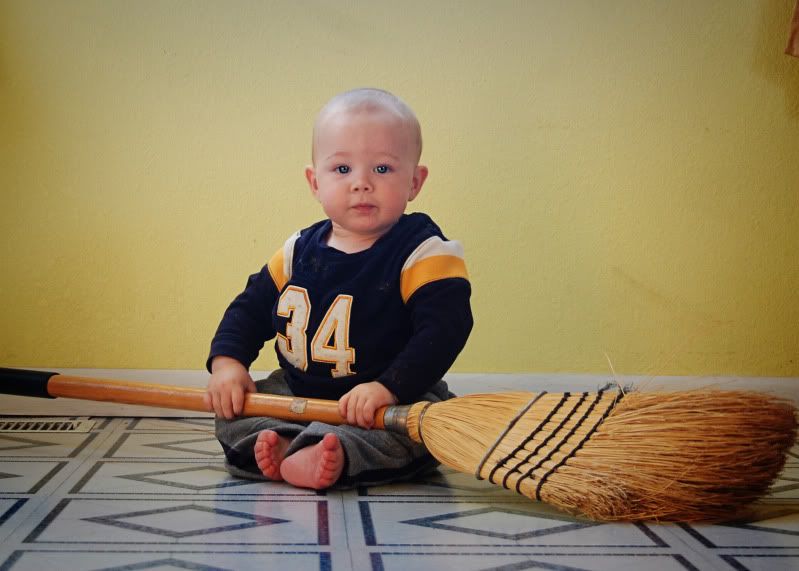 How could I even consider upsetting this face?